Syncovery (was Super Flexible File Synchronizer) is used to back-up your data and synchronize Macs, servers, notebooks, and online storage space.
You can set up as many different jobs as you need and run them manually or using the scheduler. The software comes with support for FTP, WebDAV, Amazon S3, and AES file encryption, as well as SSH and ZIP compression. There are powerful synchronization modes, including Standard Copying, Exact Mirror, and SmartTracking.
Numerous improvements to make an extremely versatile synchronizing and back-up tool. The wealth of features fulfills all requirements that users typically have, while still being easy to use.
What's New
Version 6.19:
Fixes an issue where resuming the upload of a ZIP Package in a separate run would not work.
Windows only: adds more settings to control the processing of NTFS reparse points.
You can now download individual files from HTTP sites even if the index cannot be downloaded because it issues a redirect. The filename(s) to download are specified in the File Masks field.
Syncovery_realtime_status_log.txt will contain fewer entries and the detail level can be set.
Windows only: the SNI information in HTTP SSL sessions has been fixed.
Selecting subfolders when downloading from HTTP sites has been fixed.
Compatibility
Intel, OS X 10.4 or later
Screenshots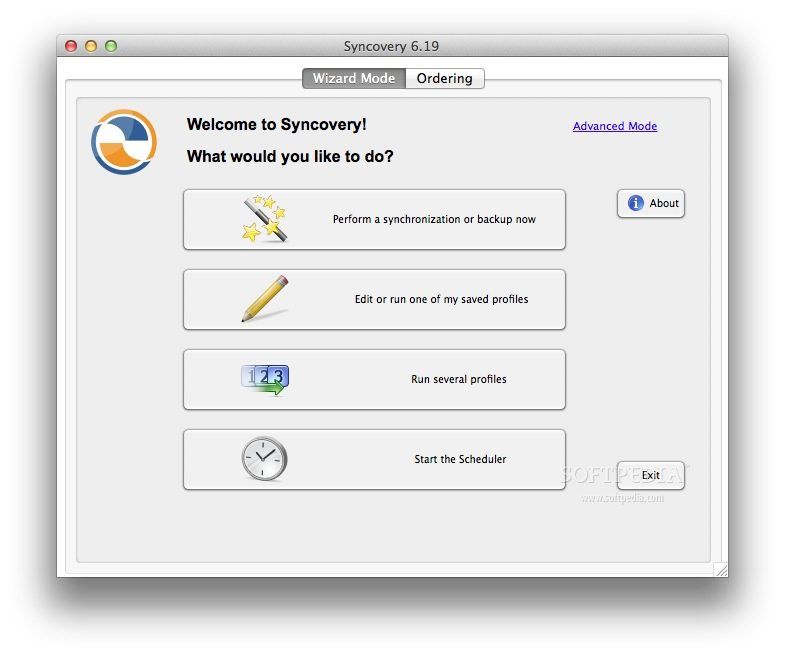 Download Now