Composer, the easy-to-use software package-creation utility for IT systems administrators. Composer 7 allows administrators to easily create software installation packages for computers operating within Mac networks.
When software is purchased from manufacturers for use in enterprise-level networks, it often needs to be configured or customized by IT personnel to meet the needs of the end-users receiving it. By creating "packages", any changes or configurations can be created prior to distribution, so that the software arrives at the end-user already pre-configured and ready for immediate use. Creating packages that are tailored to end-user configurations allows IT administration to save time and resources-as well as network bandwidth, since only the required data is being distributed.
Composer is a utility that creates such packages. Part of the Casper Suite, as well as being available as a standalone application, Composer lets users point-and-click their way through the package creation process. In doing so it quickly and easily creates software and/or file installation packages, in .pkg or .dmg format, for deployment with Apple Remote Desktop or any other patch management system.
A video with detailed information about the new features in Composer 7 is available on the JAMF Software website.
File System Monitoring
Drag-and-Drop Package Building
Built-in Quick Look File Viewer
Developer Tools Independent
Download Diffs
Package Editor
No Serial or Krack Needed. Drag and Drop Composer.app to /Application.
Compatibility
Intel/PPC, Mac OS X 10.4 or later
Screenshots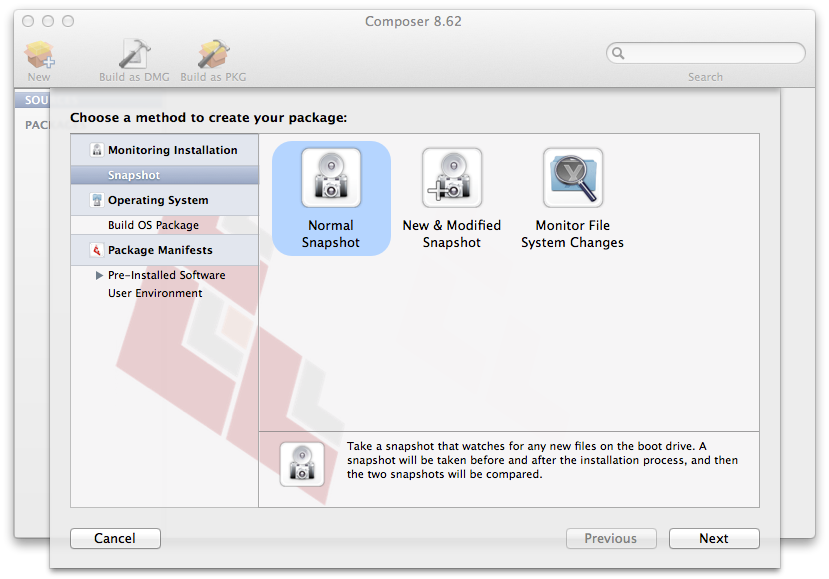 Download Now