Acorn is a new image editor built with one goal in mind – simplicity. Fast, easy, and fluid, Acorn provides the options you'll need without any overhead. Acorn feels right, and won't drain your bank account.
Take screenshots using Acorn and edit them right away.
Chain together image filters to create stunning effects.
Layer based image editing, an industry standard.
Make new images and layers using your built-in iSight.
Easy image and canvas resizing, just by changing the size of your window.
Take advantage of every pixel of your monitor with full screen image editing.
Tablet sensitive for pressure strokes and using the tablet's eraser.
Vector shape and text layers.
Freeform, elliptical, rectangular, and magic wand selections.
Gradients.
Create and apply custom text styles.
Control opacity and blending modes for each layer.
Write plugins using the Python scripting language, as well as in Objective-C.
GPU powered. The same graphics card that makes your gaming experience smooth, helps Acorn fly through the toughest of graphics operations.
What's New
Version 3.5.1:
Fixed a bug where drawing with a selection on transparent pixels would come out incorrectly.
Fixed a bug where the delete AppleScript command wasn't working.
Fixed a bug where the rectangle selection cursor was showing up in the wrong .
Fixed a bug where writing out a WebP image via AppleScript or JSTalk would always make the background black instead of white.
Fixed a bug where using the Edit ▸ Fill menu to fill a layer with an image would sometimes not fill the entire image.
Fixed a bug where taking your hand off the shift key when moving multiple layers inside a group layer would cause some to be moved by 10x (with the shift key down) and others by 1x.
Fixed a bug where a unique combination of clicking the "trim" option in the web export window while also setting a scale would cause your image to be scaled in an odd manner.
Fixed a bug where setting the opacity for a group layer would incorrectly apply it to layers below it as well.
Fixed a bug where the View ▸ Zoom in / out menu items wouldn't work on a new canvas view window.
Fixed problem where a single click with the selection tools wouldn't clear the current selection.
Compatibility
Intel, OS X 10.6 or later
Screenshots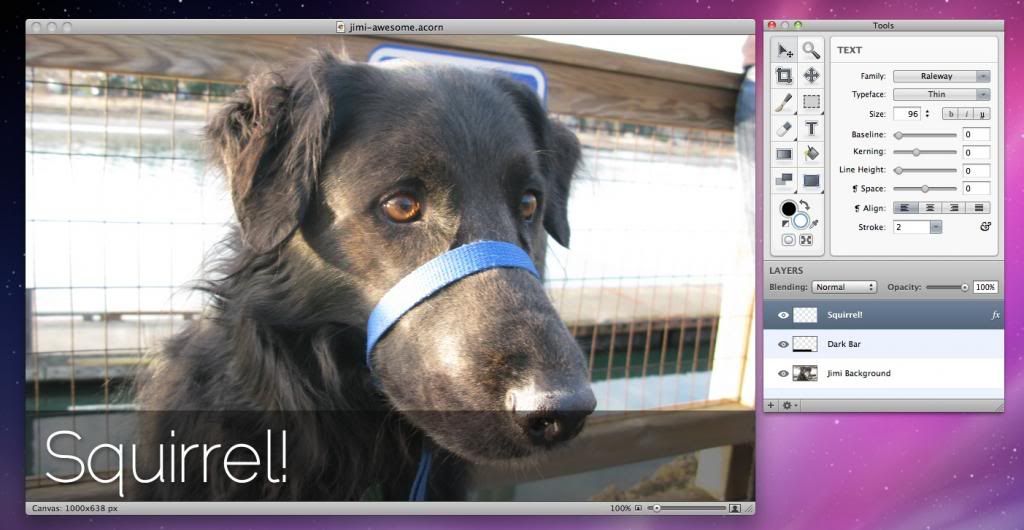 Download Now