HDR Light Studio is an interactive tool for creating custom HDR environment maps for image based lighting of CG scenes. Work with a dynamic HDR canvas where Synthetic and Picture based light sources are positioned, scaled, colored all on fly on the HDRI.
Accomplish all these lighting tasks in real-time directly on your 3D model.
Instant lighting feedback – a totally interactive lighting tool.
What's New
Notes for existing users:
- Installing HDR Light Studio 4 will override the opening of earlier Live plug-ins.
- Projects saved with HDR Light Studio 4 will not be backwards compatible with previous versions.
- Once HDR Light Studio 4 is installed, project files embedded in partner projects may well be updated to version 4 without notice.
Compatibility
OSX Snow Leopard, Lion, Mountain Lion (10.6+)
Screenshots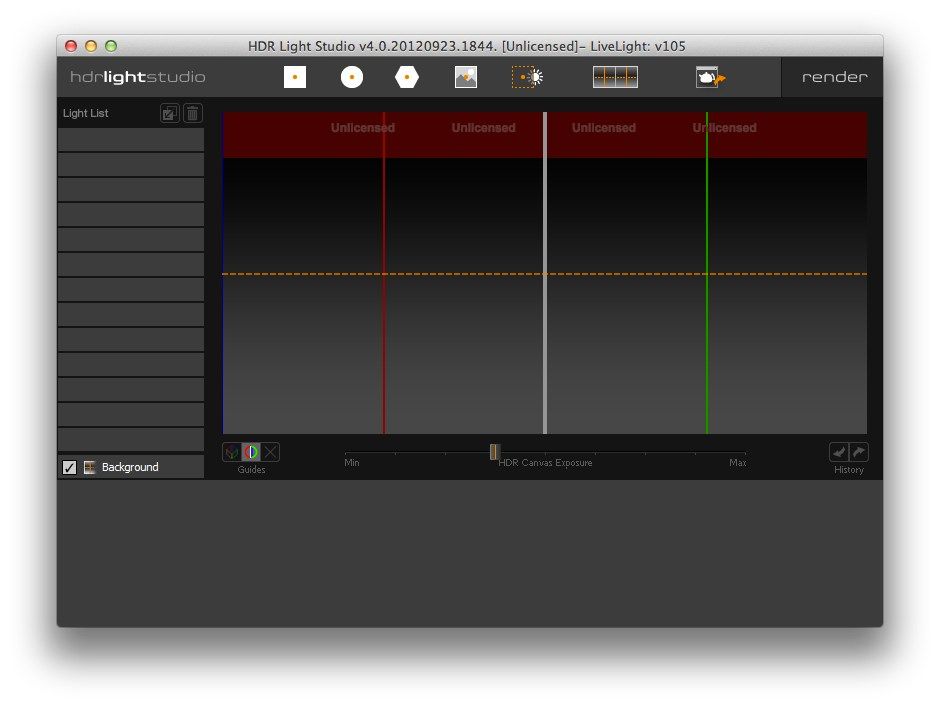 Download Now